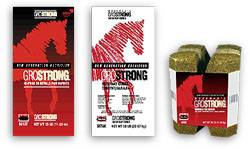 MoorMan's GROSTRONG® MINERALS
THE PERFECT COMPANION FOR NATURAL GLO AND ANOTHER COMPONENT IN OUR FEEDING PROGRAM: NEW GENERATION NUTRITION! MoorMan's has been in the mineral manufacturing business more than 114 years. The MoorMan's GROSTRONG vitamin and mineral package costs only pennies per day and is a perfect companion for NATURAL GLO! Understanding your needs, GroStrong minerals are also formulated for specific regions of the country in several convenient forms, a 10/lb. box, 25/lb. bag and the new patented QuadBLOCK, it's a program designed to help make your horses "Simply the Best" they can be.
---
KEY BENEFITS: These mineral products provide base and trace minerals plus vitamins A, D, and E. This product contains only 26-31% salt and 69-74% base and trace minerals plus vitamins. Compare that to trace mineralized salt (powder or block) that contains 96 to 98% salt and only 2-4% minerals! The benefits are obvious.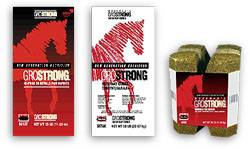 This site and all pages contained within this site are the sole and exclusive property of : Estates Feed and Supply, Inc.

No copies or reproductions or usage of any page(s) / content / image(s) may used without the express consent of : Estates Feed and Supply, Inc.

All Rights Reserved. 2005