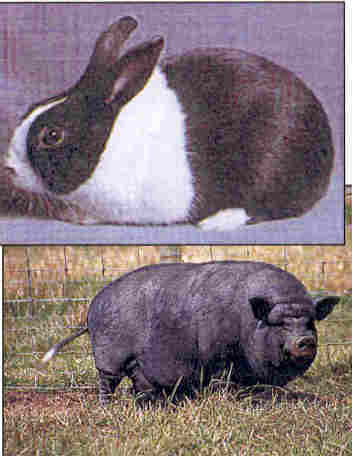 Rabbit Pellets
Pot Bellied Pig Pellets
---
Dealer's Choice 16 Rabbit Pellets is a multi-purpose 16% protein feed, ideal for all classes of rabbits in all stages of production. Dealer's Choice 16 Rabbit Pellet is designed to be fed free-choice as the sole ration. Suggested feeding levels are listed on the table below. Always provide your rabbit(s) with fresh water in a clean container.
| | | |
| --- | --- | --- |
| CLASS | ACTIVITY | PELLETS |
| Does | Breeding | 4 -6 Ounces |
| " " | Kindling/Nursing | Free Choice Until Litter 3 Weeks Old |
| Fryers | Growing | Free Choice to Market Weight |
| Buck | Maintenance (Breeding) | 4 Ounces |
Dealer's Choice Rabbit Feed

GUARANTEED ANALYSIS

CRUDE PROTEIN, (min)
16.00 %

INGREDIENTS

Dehydrated Alfalfa Meal, Wheat Middlings, Soybean Meal, Rice Mill By-Product, Soybean Hulls,Salt, Calcium Carbonate, Iron Sulfate, Iron Oxide (Coloring Agent Only), Copper Sulfate. Cobalt Sulfate, Manganous Oxide, Sodium Selenite, Calcium Iodate, Zinc Sulfate, Vitamin A Supplement, Vitamin D3 Supplement, Vitamin E Supplement, Stabilized Feed Fat, Cane Molasses

CRUDE FAT, (min)
2.50 %
CRUDE FIBER, (max)
20.00 %
VITAMIN a, (min)
5,000 IU/lb
Net Wght 18.18 kgs (40 lbs)
---
Pot Bellied Pig Pellets is a high protein and fiber feed specifically designed to meet the nutritional requirements of the pot bellied pig in all stages of growth and maturity. Formulated to provide the necessary amount of dietary fiber for optimum health, Pot Bellied Pig Pellets also supplies all the protein, energy, and essential vitamins and minerals to promote and maintain good health and growth. Pot Bellied Pig Pellets can be fed to adult pigs for maintainence at a rate of 1% to 2% of body weight daily or to body condition desired. Feed growing pigs to regulate growth rate as desired by feeding at a rate of 1.5% to 2.5% of body weight daily.
POT BELLIED PIG PELLETS
GUARANTEED ANALYSIS
CRUDE PROTEIN ,(min)
16.00 %
INGREDIENTS

Dehydrated Alfalfa Meal, Wheat Middlings, Soybean Meal, Rice Mill By-Product, Soybean Hulls,Corn Meal, Salt, Calcium Carbonate, Iron Sulfate, Iron Oxide (Coloring Agent Only), Copper Sulfate. Cobalt Sulfate, Manganous Oxide, Sodium Selenite, Calcium Iodate, Zinc Sulfate, Vitamin A Supplement, Vitamin D3 Supplement, Vitamin E Supplement, Cane Molasses.

CRUDE FAT, (min)
3.00 %
CRUDE FIBER, (max)
20.00 %

Net Wght 18.18 kgs (40 lbs)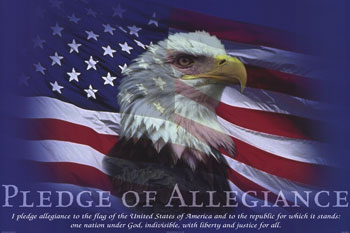 This site and all pages contained within this site are the sole and exclusive property of : Estates Feed and Supply, Inc.

No copies or reproductions or usage of any page(s) / content / image(s) may used without the express consent of : Estates Feed and Supply, Inc.

All Rights Reserved. 2005